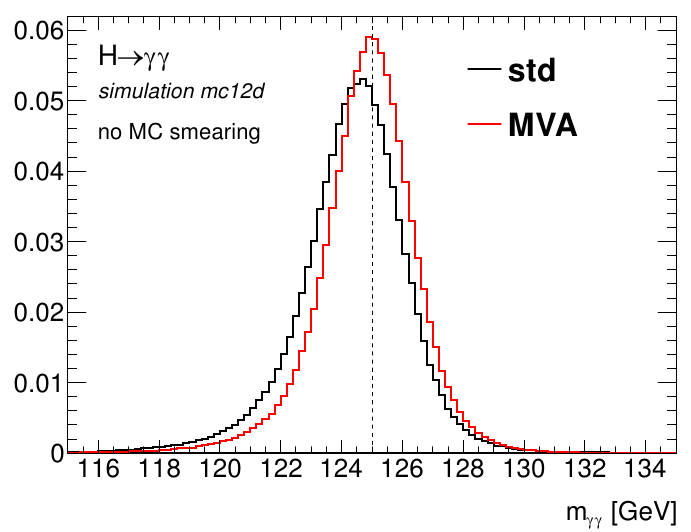 Performances
MVA calibration, e/gamma calibration coordinator
Since the beginning of my PhD I have maintained the Monte Carlo energy calibration of electrons and photons. I have improved it using multi-variate techniques.
In 2014-2015 I have been the coordinator of the calibration subgroup the e/gamma group, focusing on the first calibration for Run 2 and the precision measurements.
Since 2019 I am coordinating the reconstruction of electrons and photons.